---
Sammy Cheung
Founder, President, and CEO
With his broad background in FPGAs, CPLDs, structured ASICs, and non-volatile memory, Sammy is an expert when it comes to building programmable semiconductors. After working in the industry for nearly 25 years, he and Co-Founder Tony Ngai, realized that there had to be a better way to make programmable products that really solved customers' problems. To achieve this goal, they founded Efinix® in 2012.
Before Efinix, Sammy was the vice president of the IC group at Stretch, Inc. and was senior director developing HardCopy products at Altera. He started his career in 1990 at Cypress Semiconductor.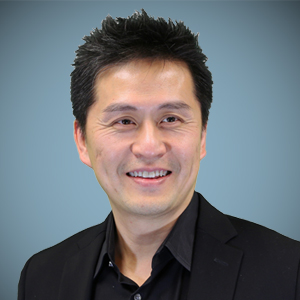 ---
Tony Ngai
Founder, CTO & SVP Engineering
After 20 years developing FPGAs for companies such as Altera, Xilinx, Lattice, and AT&T Bell Labs, Tony and Co-Founder Sammy Cheung, set out to build a new, flexible FPGA fabric. With first-hand knowledge of the commercial FPGA architectures currently on the market, Tony knew he wanted to develop a different, more efficient architecture. With more than 40 U.S. and international patents, Tony is a proven programmable-logic innovator with a unique background that combines FPGA architectures, IC design expertise, and PnR software knowledge.
Prior to co-founding Efinix, Tony had more than 15 years of management experience at the top three FPGA companies. He led and contributed to the development of most commercial FPGA architectures available today.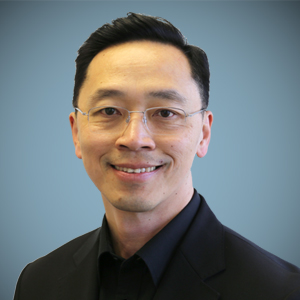 ---
Jay Schleicher
SVP Software Engineering
Since 1990, Jay has been involved in nearly every aspect of FPGA software development, such as new architecture development and support, research, synthesis, IP development, Q/A, verification, and simulation. At Efinix, his goal is to build a complete, best-in-class RTL-to-bitstream FPGA CAD flow.
Previously, Jay spent 23 years at Altera leading software and IP teams in a variety of areas. For example, he led the team that developed an in-house synthesis tool that is considered a best-in-class tool. Jay also led the software team that analyzed and experimented with new architectural features, and assessed, from a software perspective, whether a feature would be desirable or undesirable.
Jay has extensive experience reviewing, analyzing, and evaluating patentable ideas, and he has authored or co-authored more than 50 patents.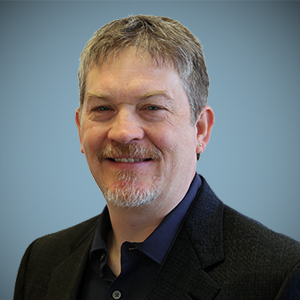 ---
Ming Ng
SVP, Operations and Applications
Ming brings to Efinix more than 25 years of operations and customer support experience in the semiconductor industry. He has in-depth knowledge of semiconductor manufacturing from wafer fabrication, to assembly, to testing and logistics. Ming also built from the ground-up multiple fully multi-functional operations.
He has held various leadership positions from product engineering, quality, testing and overall operations during his career. Prior to joining Efinix Ming was managing director for nearly a decade at Microsemi Corporation. He also was director of Asia manufacturing at PMC-Sierra and general manager at Supertex. Ming began his career in the semiconductor industry at Telecom Semiconductor, Mitel Semiconductors and LSI Logic, where he held operations and engineering roles.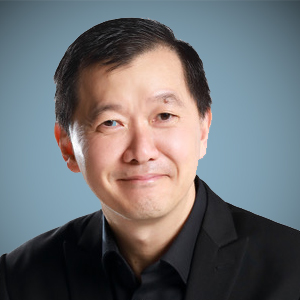 Jing Kuo
VP, Sales and Business Development - China
Jing has extensive experience in the FPGA industry. With over 13 years at Altera, he has extensive front line and managerial experiences in sales, channel managment, business development, and technical support. Jing has a strong multi-cultural background and has worked in San Jose, Hong Kong, Shenzhen, Chengdu, and Beijing. Before joining Efinix, Jing had been co-founder of a Smart Home company, in charge of R&D and supply chain management. Jing has a Computer Engineering Degree from UCLA.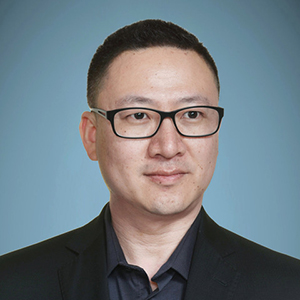 Itsu Wang
VP, Sales and Business Development - Asia
Itsu brings 20 years of experience in FPGA sales and marketing with companies such as Xilinx, Lattice/SiliconBlue, Atmel, and QuickLogic. He was instrumental in cultivating and managing prominent accounts such as Samsung, LG, Sharp, and hTC. Having worked in Asia for many years, Itsu has in-depth knowledge of company cultures and needs. Additionally, he has managed numerous customer projects and can assemble the resources, people, and strategies to needed to win big accounts. Prior to joining Efinix, Itsu led the QuickLogic Asia sales and marketing group where he guided the team to win multiple projects with Samsung Mobile, Foxconn, Kyocera and C-SKY. He graduated with a B.S. degree in Electrical Engineering from San Jose State University.