With the development kit, you get a license for the Efinity® software with 1 year of upgrades. The Efinity software provides a complete tool flow from RTL design to bitstream generation, including synthesis, place-and-route, and timing analysis.
Features
T20 FPGA in 169-ball FBGA package
Micro-USB type B receptacle
Accommodates up to 6 daughter cards

Four MIPI high-speed connectors to attach Efinix camera connector daughter cards
Two LVDS high-speed headers to attach the Efinix GPIO daughter card

Two 22-pin GPIO headers that support user functions or an off-the-shelf SDRAM module
2 LEDs
2 pushbutton switches
What's in the Box
Trion® T20 MIPI Development Board preloaded with a demonstration design
MIPI and LVDS Expansion Daughter Card
2 Raspberry Pi Camera Connector Daughter Cards
15-pin FFC/FPC cable
10 standoffs, 10 screws, and 6 nuts for development board and daughter cards
3 foot USB cable (type A to micro type B)
Buy Now
Trion T20 MIPI Board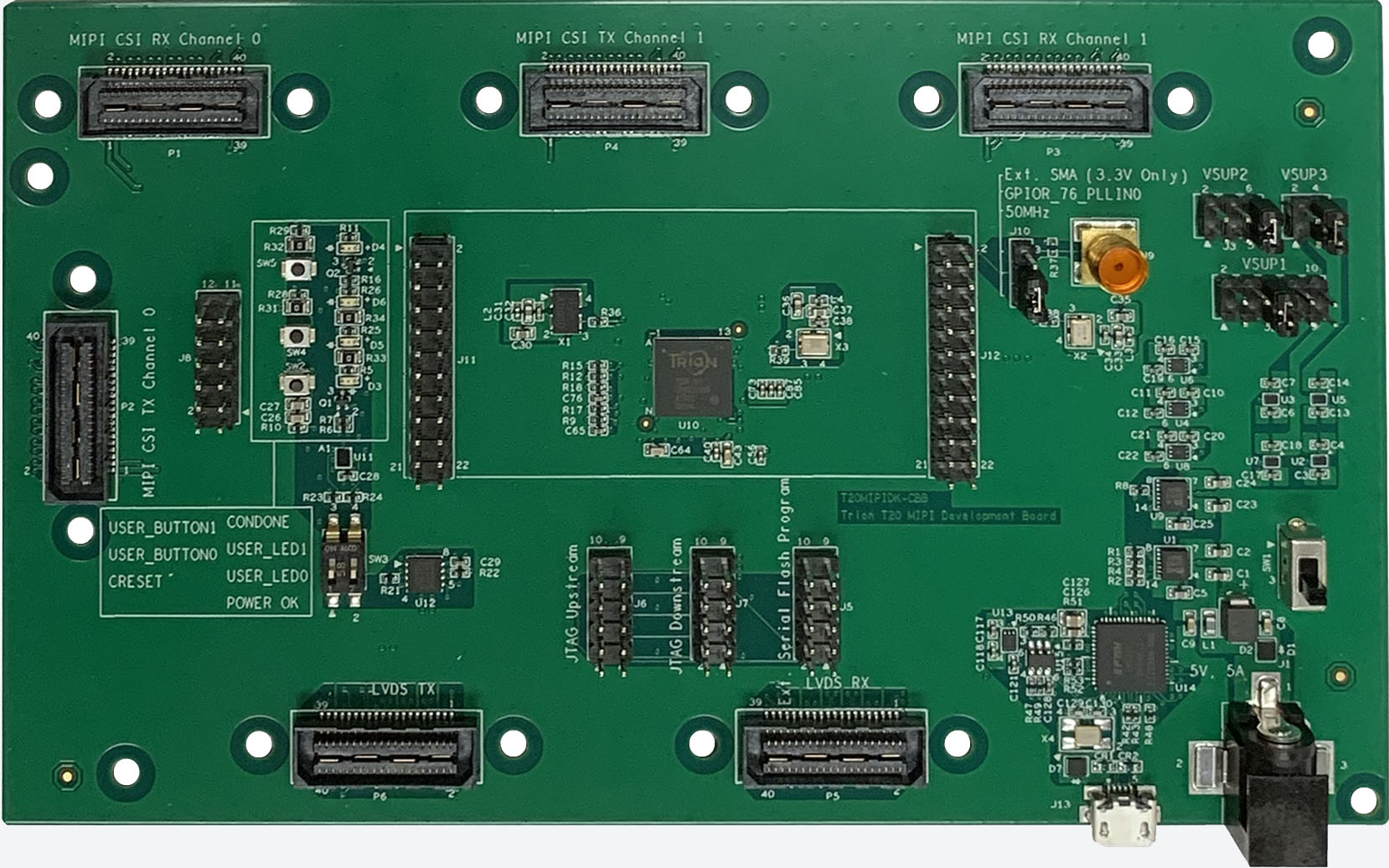 Trion T20 MIPI Board Block Diagram
Video Tutorial
You can download the design files and documentation from the Support Center.