Example Design: Running 1000 Mbps Triple-Speed Ethernet MAC with Pattern Generator
You can generate this example design when instantiating the Triple-Speed Ethernet MAC core in the Efinity IP Manager.
The example design targets the Trion® T120 BGA324 Development Board and demonstrates the functionality of the Triple-Speed Ethernet(TSE) MAC core running at 1000 Mbps. The design includes two test modes and consists of MAC/UDP pattern generator, RISC-V Jade SoC and TSE MAC core.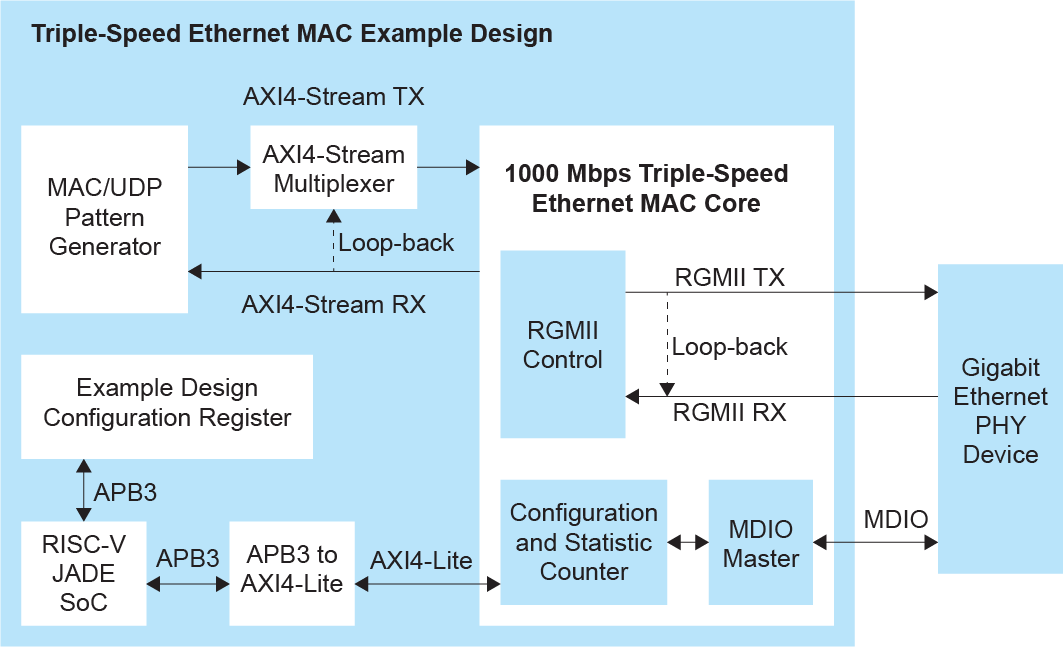 This content is locked and requires you to login before viewing more.