Our Technology Innovation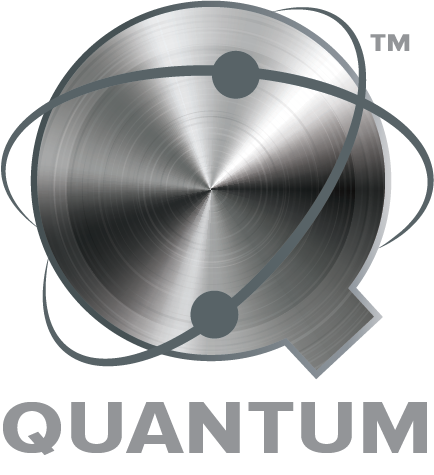 Efinix designed the Quantum™ architecture to be the leading programmable technology delivering the best power, performance, and area (form factor) for silicon products. Our goal is to provide the most flexible programmable technology, tailored for compute-intensive applications including compute acceleration, machine learning, and deep learning.
The basic building block of the Quantum fabric is the eXchangeable Logic and Routing (XLR) cell. An XLR cell can function as either a LUT-based logic cell or a routing switch encoded with a scalable, flexible routing structure.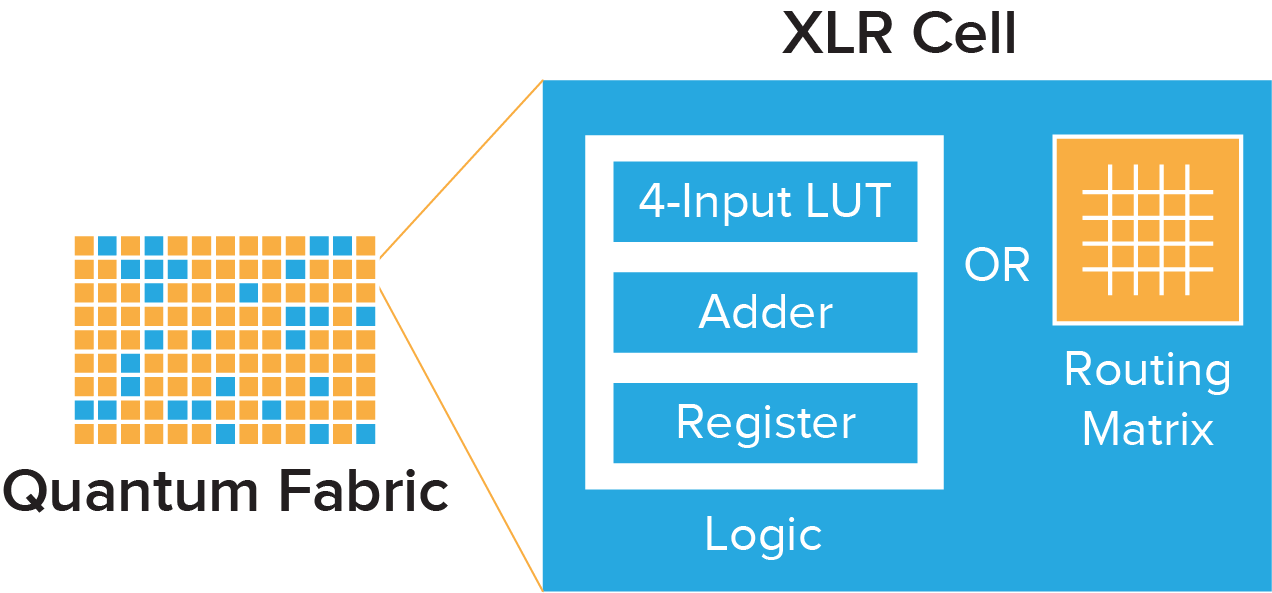 XLR cell advantages
Fine grained architecture
No interface overhead
Configurable routing and logic
Adaptive interconnect
Hybrid place and route algorithms
All CMOS pass gates
Standard silicon recipes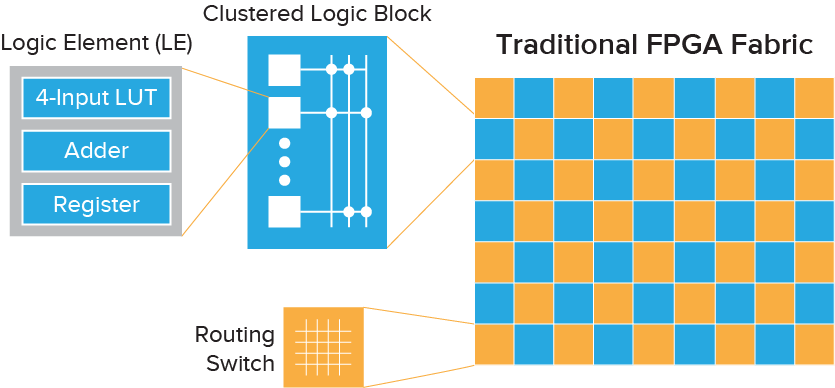 Comparing Traditional FPGAs to the First-Generation Quantum Fabric
2X to 4X area reduction
2X power reduction
Scalable to 1M+ LEs
Configurable wide data bus
Configurable pipeline datapath
Silicon process agnostic
Level Up with the Quantum Compute Fabric
The second-generation Quantum compute fabric layers on even more compute and routing capabilities. On top of the streamlined XLR cell, the Quantum compute fabric has 10K embedded RAM blocks and high-efficiency DSP blocks.
16 nm process
3X clock frequency boost compared to first generation
2X efficiency improvement compared to first generation
Tiny die size
Low power